Ajmer To Abhaneri Taxi Services
Abhaneri is a famous village of Rajasthan. Here are some of the smallest other Bawadi along with the world's largest Bawadi. Harshat Mata Temple of Abhaneri is also a center of tourist attraction with these Bawadi. Ajmer To Abhaneri Taxi Services is easily available. The name of Abhaneri village was Abha Nagri (shining city). But gradually the tweaks of the language have got its name Abhaneri. Both of Abhanheri's attractions are wonderful samples of the architecture of the center.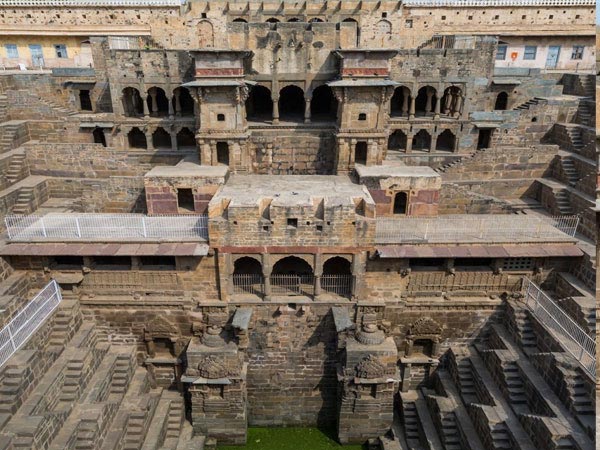 In ancient times, many types of such kind created for water conservation by architects and civilians are present in this area. Which contain plenty of water and which works for the residents of the area throughout the year. Chand Bawadi is the biggest and popular among all these Bawadies. King Chand built the world's greatest Bawadi, Chand Baawadi, in the 8th or 9th century. Approximately 1300 stairs were made to reach the bottom of the Bawadi, which is an example of a wonderful art. This square bawdi is 35 meters wide all around. Whatever the level of water due to the upstairs stairs made from top to bottom, it can always be filled with water easily.
The temple of Harshat Mata situated near this Bawadi is also the center of highlights for the people. The temple of Harshat Mata located near Chand Baawadi is an unmatched specimen of carvings on stones. Due to the many foreign invasions on this temple, the statues here have been damaged. In the period of 1021-26, Mohammed Gajnavi broke this temple and broke all the idols. In this beautiful temple built in the tenth century, there are still ancient architecture and sculpture of ancient times. These Bawadies and temples of Abhaneri make this place a quaint and also astonishing tourist spot.